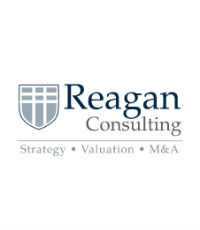 If you are thinking about opening a restaurant, or thinking about doing a renovation on your existing restaurant, but have a very limited budget, there are lots of creative and affordable ways that you can make a big change without spending big money.
A few simple ideas can help you transform your restaurant operation into a brand new place. The ideas below are also all DIY, so there is no need to have to deal with the headaches of hiring a contractor.
1. Clean it up
First and foremost, a complete detailing of your restaurant should be done before any big or small renovation jobs are done. Wash and clean each and every single wall, corner, countertops, display shelves, drawers, cabinets, table, chair, window, washroom, etc. in your entire operation. When things are clean, they can look new again.
2. Paint
A good paint job can change the dynamic of any operation drastically. It is the easiest and most inexpensive way to make an instant change to the interior design of your restaurant. Choose colors that are related Developing A Consultancy to your brand, and the type of food that you serve. Paint your bulkheads in bright colors to attract attention. If your tables, chairs, cabinets and counters are looking a bit shabby, repaint those as well.
3. Make deals with artists
Can't afford to buy expensive artwork for your walls? Why not help local artists in your community get some exposure instead? Use your restaurant operation as a gallery for new and upcoming artists. If a piece sells, the artist can give you a percentage of the sales. This way, artists have an outlet to display their work to the public, and you get to have beautiful pieces of art in your restaurant for free.
4. Avoid restaurant supply stores
Restaurant suppliers tend to charge a fortune for shelving units, display props, food display ware, cookware, smallwares, etc. Consider shopping for these items at stores like IKEA, Pier 1 Imports and other inexpensive home d?�cor stores that offer such items at a much lower price.
5. Wallpaper
Wallpaper is a great way to add texture, color and depth to your operation. Today, you can buy wallpaper with any type of print imaginable. For example, if you want to give your operation a wood feel, but can't afford to use real wood, use a wood-themed wallpaper instead. Contrast your painted walls with strips of wallpaper to make your walls more interesting. Wallpaper can also help you relay to your customers the atmosphere of your restaurant.
6. Laminate flooring
New floors can get quite pricey. Wood floors cost a fortune, and carpeting always needs to be cleaned. Laminate floors are ideal for restaurants as they are easy to clean and can withstand a lot of traffic. Bain Strategy Pyramid It can also be DIY, thereby saving on the need to hire a professional installer. Laminate floors come in a huge variety of colors, patterns and designs, and cost a lot less than wood or carpet.
7. Use natural elements
Instead of spending money on expensive d?�cor items, consider going outdoors to find pieces of nature. Fill clear glass vases with sand, rocks, seashells or gravel, and add a small tealight inside for an inexpensive tabletop light. Use leaves, twigs, flowers and plants to add more fresh, natural and environmental elements to your restaurant.
8. Look online for free stuff
Check often online at websites like Craigslist or Kijiji to see what people are giving away for free. Someone else's garbage may be your treasure. Keep your eyes out for light fixtures, shelving units, tables, chairs, coffee tables and other items that could be cleaned and easily refurbished, and fit well into your restaurant operation.